Back to Blogs
VANRATH sponsor the Women in Business HR Leader's Forum at Custom House
Publish Date:

Posted 4 months ago
VANRATH are proud to partner with Women in Business in a series of powerful events for the exclusive HR Leader's Forum!
Women in Business launched their HR Leader's Forum on Thursday 1st June at Belfast's iconic Custom House, sponsored by VANRATH. With many HR professionals and business leaders gathered in the H&W suite, the event explored how companies can support colleagues transitioning through menopause.
Our Managing Director, Barbara McKiernan, who attended the event said: "VANRATH are honoured to partner with Women in Business in hosting a series of impactful events, including the exclusive HR Leader's Forum. As a sponsor of the event, we are committed to driving positive change in the workplace to invest, retain and engage talent and teams. Together, we aim to create inclusive workplaces where everyone feels valued and supported."
​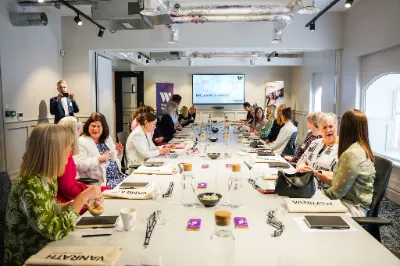 Recent research from the Fawcett Society (2022) suggested about 10% of those experiencing menopause have left the workplace due to symptoms such as hot flushes, dizziness, insomnia, and muscle and joint stiffness, with that figure rising to 25% for those with severe symptoms.
The event was facilitated in a relaxed Q&A format, with Director from Centre Of Learning, Denise Black asking Jenny Moore, Employment Lawyer at Danske Bank to share the journey Danske Bank have taken in supporting colleagues transitioning through menopause, appreciating not everyone experiences menopause in the same way.
Questions flowed throughout the session, optimising learnings and best practice. As with any Women in Business event, attendees were also able to network and make valuable connections to continue conversations after the event.
​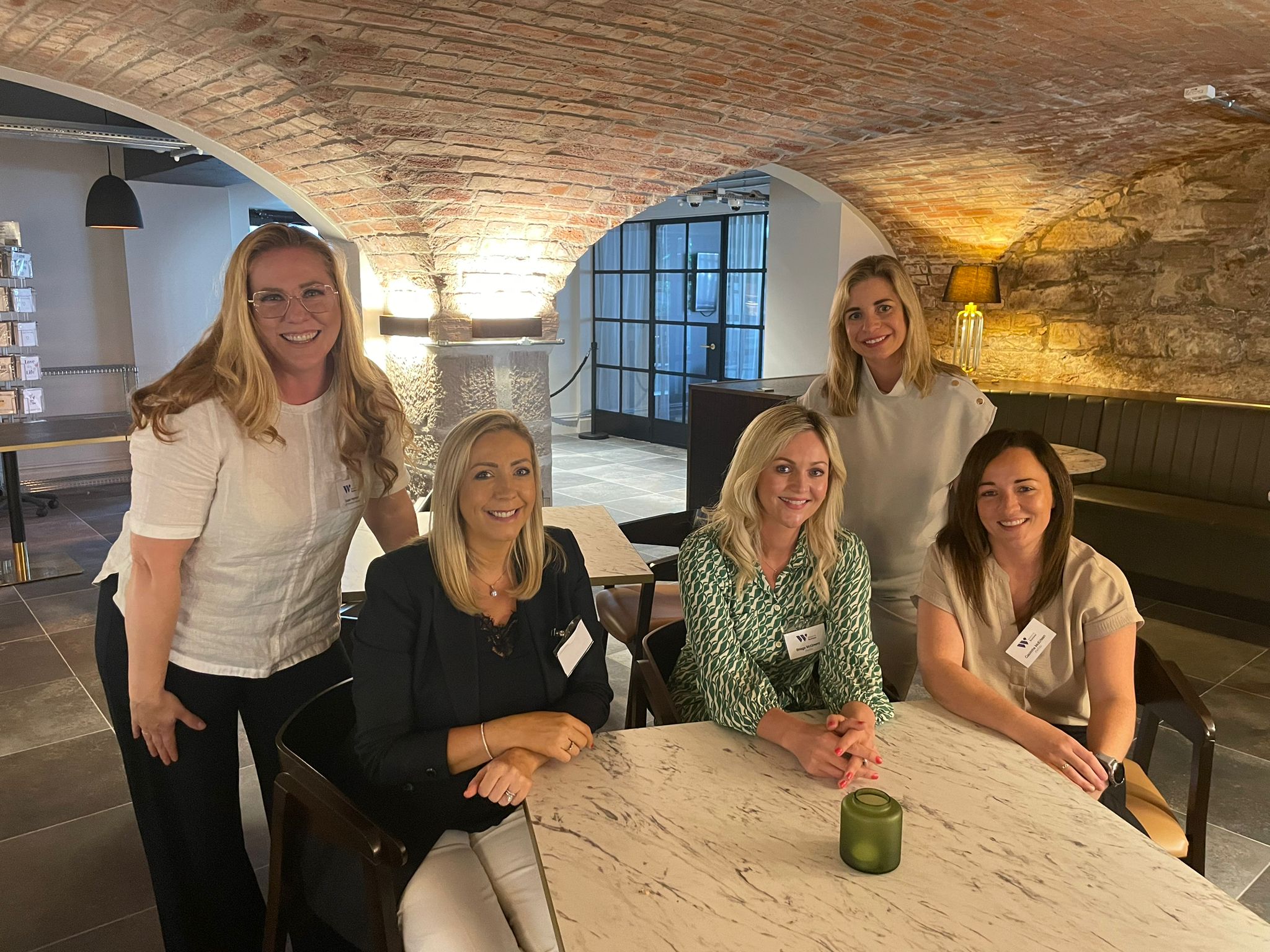 Sponsored by market-leading recruitment specialists VANRATH, this forum facilitates a series of breakfast events for Women in Business partner organisations and corporate members. Christine White, Head of Corporate at WIB who chairs the HR Forum emphasised the excellent opportunity it creates for networking, knowledge sharing and opportunity to gain fresh insights into building an empowering work environment.
The next HR Leader's Forum sponsored by VANRATH will be held back at Custom House on the morning of Thursday 19th October and is open to Women in Business corporate members and partners.
Find out more about joining Women in Business HERE!