Back to Blogs
The VANRATH Active Lifestyle Programme has something for everyone
Publish Date:

Posted 7 months ago

Author:

by VANRATH
​Promoting fitness in females this International Women's Day with a new programme that makes sporting activities more accessible and inclusive for all!
In the lead up to International Women's Day, we celebrate the official launch of The VANRATH Active Lifestyle Programme with Queen's Sports which comes with 62 sports clubs, 20 different initiatives, taster sessions and more.
Our Managing Director Barbara McKiernan attended the launch alongside Kevin Murray Sport Participation and Wellbeing Manager, Natalie Trott Director of Development Alumni Relations, Catriona Edlington QUB Athletics Club, Karl Oakes Head of Queen's Sport and Physical Wellbeing, and Joshua Lindsay QUB Athletics Club.
The new programme is designed to be fun, inclusive and accessible for students of all genders and abilities - providing them the chance to try new routines, work on their fitness levels and wellbeing and find what works for them.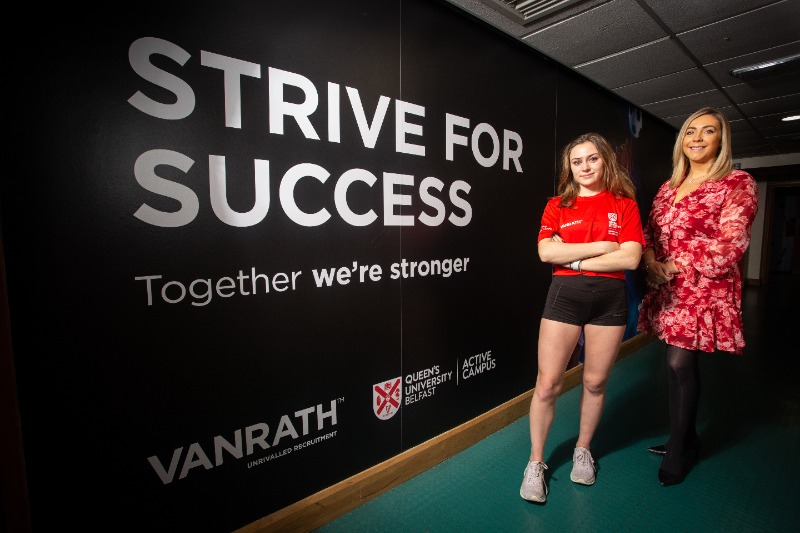 VANRATH and Queen's Sport are both committed to helping students strive for success in both their studies and future careers and understand the value of sport in achieving this. Speaking at the launch, Barbara reflected on the significance sport has when it comes to employability.
Barbara says: "Employers are increasingly looking at extra-curricular activities that students have taken part in, alongside their degree programmes. Sport helps develop many of the softer skills that are so important in today's workplace."
Recognising the significance of the launch of the partnership taking place on International Women's Day, Barbara went on to say: "Given the desire to increase sporting and recreational activity levels amongst female students, we are particularly pleased to be launching the VANRATH Active Lifestyles programme on International Women's Day."
Supporting and encouraging young women to take part in sport is also a key element of the programme as explained by Queen's Sport Participation and Wellbeing Manager Kevin Murray.
Kevin says: "Physical inactivity is a major public health concern, and we know that many female students, in particular, do not take enough exercise to stay healthy. The VANRATH Active Lifestyle initiative provides a supportive environment and a programme that creates opportunities to have fun and make new friends. It's a great way of making the most of the student experience and being part of campus life at Queen's."
​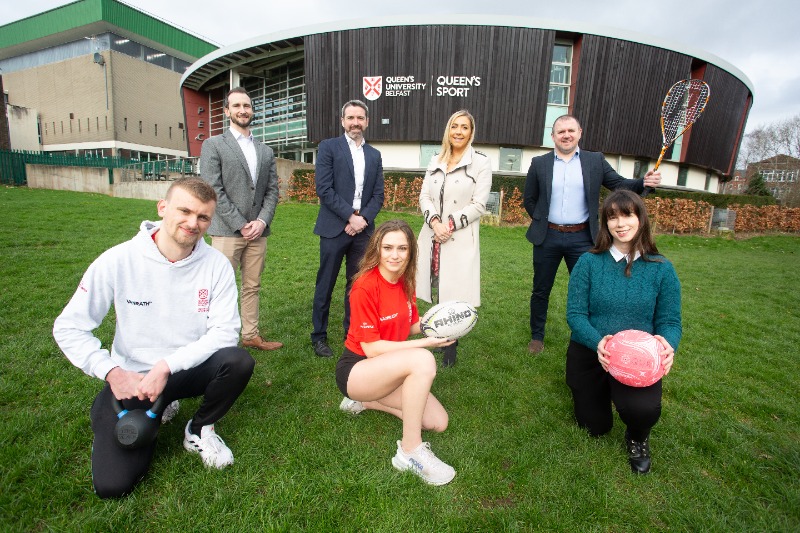 Rossita MacLean, Founder and President of Women in STEM at Queen's (WiStem QUB) welcomed the huge benefits of recreational activities, especially for female students.
Rossita says: "WiStem supports young women as they strive for academic excellence in STEM subjects, but we are equally committed to ensuring that they have an excellent student experience and take advantage of all the sporting and recreational activities that the University has on offer. I thoroughly recommend the VANRATH Active Lifestyle Programme for the benefits it brings in terms of physical health and mental wellbeing and I would encourage our female students to take part in some of the many activities and sports on offer."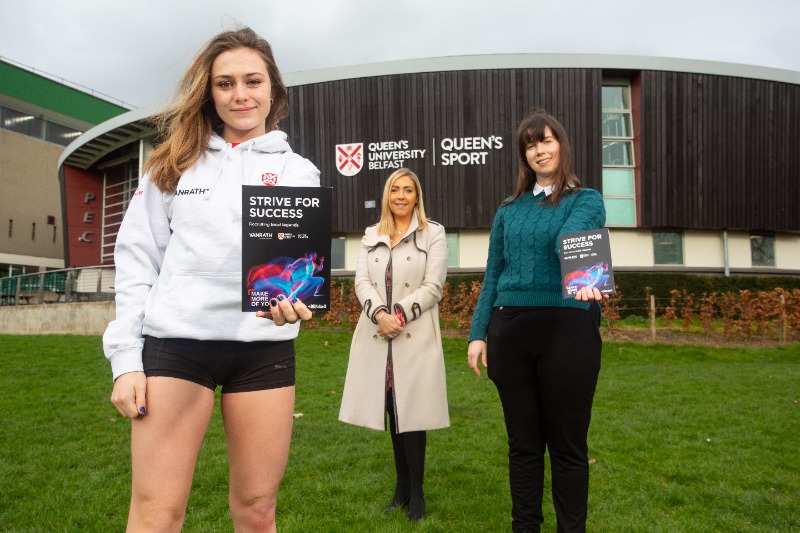 Both Student Sport Ireland (SSI) and British Universities and Colleges Sport (BUCS) recognised the need to increase sporting activity amongst female students with SSI reporting that 39% of female students surveyed acknowledged that their exercise levels were low.
Both bodies also acknowledge that sport and recreational activity have an important impact on mental health and wellbeing with reduction in stress levels, increased happiness and increased life satisfaction commonly reported.
Kevin Murray also welcomed the fact that the launch of the VANRATH Active Lifestyle programme coincides with this year's QUBeWell University Wellbeing Week and encouraged staff and students to get involved. Inspired by its theme, 'never feel alone with your mental health', QUBeWell is a full week of events taking place from Thursday 2 March to Thursday 9 March.
Stay up to date with all our latest news, tips and advice in our blogs section HERE!