Back to Blogs
VANRATH – The Journey So Far
Publish Date:

Posted over 1 year ago

Author:

by Barbara McKiernan
How we got started
Let's go back in time to 23 years when a senior-level accountant was on the lookout for new opportunities. Wayne Sullivan discovered that professional recruitment services for accountants were not quite the experience he had expected. His entrepreneurial nature and drive to help other accountants, was the 'lightbulb' moment that encouraged him to start a recruitment agency like no other. The goal was to recruit in the same way, and to the same standard, that an employer would recruit into their own business to ensure the client would get exactly what they required.
Initially setting up shop in Dublin the name was founded VANRATH – a combination of the 2 founding partners' names. In 2002, Wayne decided to return home to Belfast to take on the Northern Ireland market. He purchased VANRATH's first official home on the 6th floor of Lesley Suites which enabled the business to hit the ground running with the establishment of our accountancy team.
​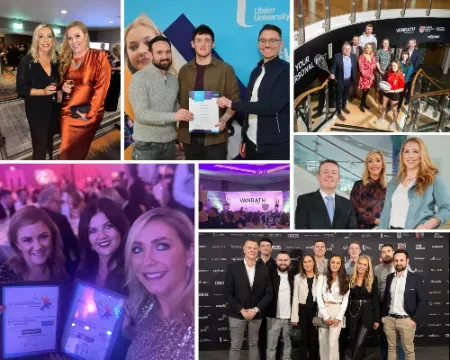 Business growth
IT recruitment was VANRATH's next big venture and since 2004 our team has grown to become one of the strongest IT recruitment teams in Northern Ireland. In 2023, Matthew Evers who has been with VANRATH for over 7 years now, was recently promoted to Director of the IT team which he leads today as it continues to expand and go from strength to strength.
In 2005 Barbara McKiernan our Managing Director joined the accountancy recruitment team and has enjoyed 18 successful years placing senior-level accountancy and finance professionals in Northern Ireland's leading private sector businesses. Barbara's role has since transitioned, with her now playing a key role in managing the day-to-day operations of the business and as well as supporting internal team training.
In the years building upon the significant success of the accountancy and IT teams, came the introduction of our temporary recruitment department in 2010, led by Director Damian Della Croce Director who has a wealth of experience in the temporary recruitment market. Our first major success in this sector was winning the HSCT BSO tender to recruit temporary workers on a large scale in the same year. Steady growth has enabled us to extend our service lines to sectors such as sales and marketing, HR, legal, business support, public sector, science, engineering and construction.
In 2019 we secured a significant stake-holder investment from prominent Mercedes business owner and property investor Neil McKibbin FCA. With this investment came the purchase of Victoria House in Belfast City Centre by Wayne and Neil, in a £12.5 million deal, allowing the company to move into a brand new state-of-the-art office and continue their ambitious growth plans.
Over the years we have worked with the best clients and candidates in the Northern Ireland market and carried out recruitment campaigns for some of the best-known names in the world of business -some of which include Allen & Overy, Deloitte Digital, AquaQ Analytics, iManage, Johnson Controls, TP ICAP, CME Group and Allstate.
To support the growth of the business we invested significantly in our internal teams, with our marketing department having great success in growing our social channels by over 300% in the last year. In addition, we are now Northern Ireland's most-reviewed agency with over 1,100 Google reviews including a 4.9 star rating.
​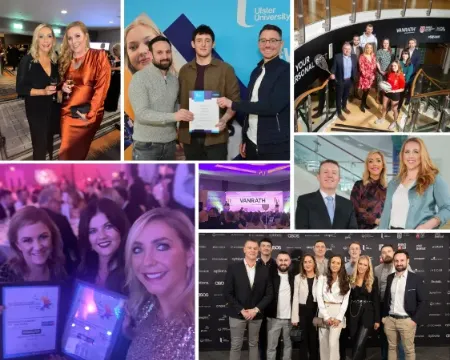 Team culture
Our staff are our best asset and so as a reward in 2007 following a hugely successful year building out key teams at Citi group, the team took their Christmas party to Barcelona! This really set the tone of our company culture in the years to come as a hardworking but highly rewarding place to work.
At VANRATH, we place major importance on creating an environment where passion and potential can flourish through providing clear progression and development. In 2022, we appointed Richard McFarland to be our Head of Talent which allowed us to strategically train our recruitment consultants to be the best that they can be. This is also where our VANRATH Academy was born where we recruit graduates to train and promote them to Senior Recruitment Consultants. We continue to boost team morale through our much-loved Monthly Away Days, Feel Good Fridays and other benefits both big and small.
​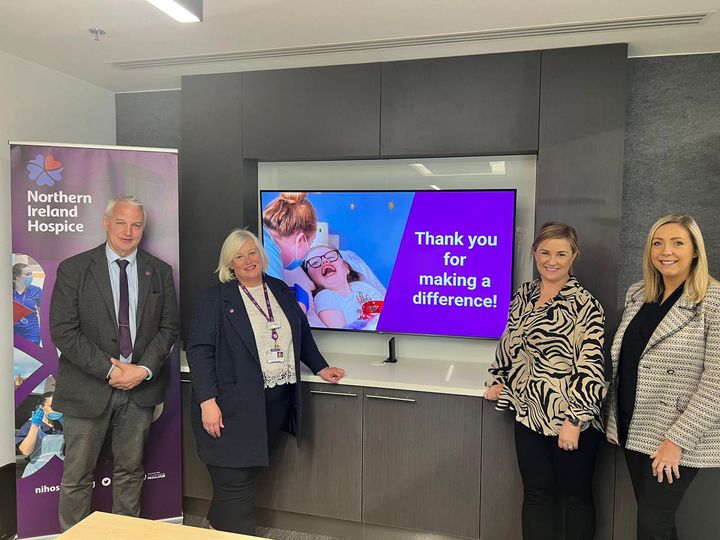 Our charity partner
One of our proudest moments to date has been setting up and becoming the founding members of the 'Time to Care' initiative with the Northern Ireland Children's Hospice in 2014. 'Time to Care' is a unique partnership opportunity for up to 30 businesses in Northern Ireland, to part-fund the annual salary of a qualified children's nurse at the Children's Hospice. We have since worked closely to support the hospice through many fundraising campaigns over the years, raising significant funding for their vital work.
What's next
In the last 23 years a lot has happened we have transitioned from a team of 3 accountancy-focused consultants to a team of over 50 sector-specific consultants covering a diverse range of sectors. We have exciting plans to expand our team across all sectors and have a host of new developments planned over the next few years. Building successful careers and supporting our clients with the best talent in the market is at the heart of everything we do. We are driven by a passion to help people build careers that meet their goals, and help businesses achieve success through great and strategic talent.
We're not done yet, watch this space!
​