Back to Blogs
VANRATH August Newsletter
Publish Date:

Posted 30 days ago

Author:

by VANRATH
As we wave goodbye to the summer and embrace September, it's time to reminisce about the fantastic month of August at VANRATH. From team bonding in the woods to empowering conversations about diversity, career advice straight from our experts, and exciting giveaways, it's been a month filled with growth, opportunities, and community.
🌲
Summer Away Day
August brought sunshine and smiles to Team VANRATH as we ventured into the picturesque Finnebrogue woods for our summer away day. The day was filled with exclusive tipi dining, catch-up drinks, and, of course, plenty of dancing. Days like these are a testament to the incredible team spirit at VANRATH! For a sneak peek behind the scenes, check out our Fodder vlog!
​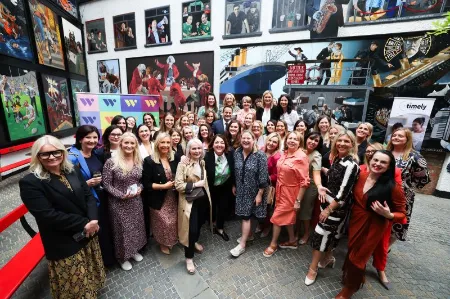 🏙
Out and About
Our Managing Director, Barbara McKiernan, attended a special event hosted by Women in Business NI, alongside Diversity Mark and Timely Careers. Meaningful conversations were sparked at The Dark Horse, where VIP guest Taoiseach Leo Varadkar emphasized the importance of women-specific enterprise support and cross-border SMEs. We left with a resounding call for allyship and enhanced collaboration across the island, determined to ignite positive change for a more inclusive future.
💡
Expert Advice
Last month, we unveiled our "Wheel of Wisdom" series, delivering on-the-spot career advice. Ross Stevenson from our tech contract recruitment team shared 3 essential questions to ask at the end of an interview. Chris Haddock from our Construction & Built Environment Recruitment Team offered valuable tips on negotiating benefits and salary for your next job interview. In another post, Ethan Boylan from our Business Support recruitment team discussed the benefits of contract work as a smart career choice.
​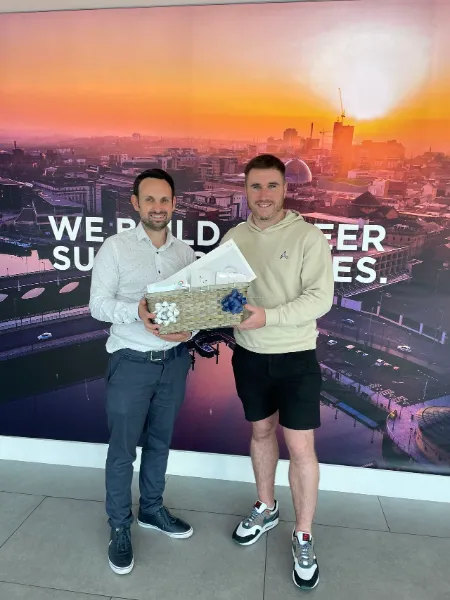 🎧
Tech Bundle Winner
We were thrilled to announce Conor Savage as the winner of our exciting tech bundle giveaway! Conor walked away with a tech bundle worth over £500, including a Meta Quest VR Headset, 3rd Generation Apple Airpods, Google Nest, and a 3-in-1 Wireless Charger Station. Stay tuned on LinkedIn for more competitions, job opportunities, career tips, advice, and market insights.
🏃
‍
♂
️ VANRATH Active Lifestyle Programme
Earlier this year, VANRATH partnered with Queen's University Belfast to launch the VANRATH Active Lifestyle Programme, promoting health, fitness, and wellbeing among local students and the community. Last month, we got to hear about the significant impacts of the program from Aidan McGlynn, the Active Campus Coordinator at Queen's Sport, who shared more about the program's success. Find out more HERE!
​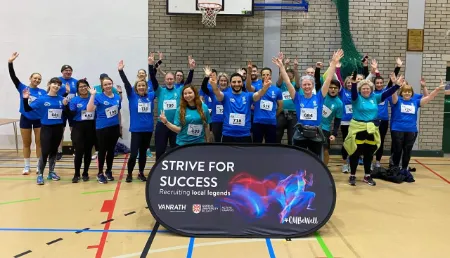 💜
FUN-draising Efforts
Throughout August, we engaged in numerous fundraising activities, from bake sales to Pick N Mix Stations to office bingo and more, raising almost £3,000 in preparation for the Dragon Boat Race. We kicked off Autumn with a festive fundraiser to guess the coffee beans in the jar with Starbucks vouchers up for grabs. Help us continue supporting our charity partner, the Northern Ireland Children's Hospice, by donating to our JustGiving page HERE!
⬆
️ Your Next Career Move
Of course, August wasn't short of exciting job opportunities across various sectors. Whether you're looking for permanent or temporary/interim roles in Tech, Accountancy, HR, Sales & Marketing, Legal, Engineering & Manufacturing, Public Sector, Business Support or Science, VANRATH has something for everyone at every career level. Explore all our roles HERE!
Stay updated with the latest news and events by subscribing. We look forward to what September has in store! For a confidential chat about your next career move or assistance in finding top talent for your team, reach out to us anytime:
📲 028 9033 0250
📧 hello@vanrath.com
🌐 www.vanrath.com