Back to Blogs
Meet our Team
Publish Date:

Posted about 1 year ago

Author:

by VANRATH
​​Meet our VANRATH Accountancy and Finance Recruitment Team

VANRATH are market leading when pairing the best local talent within Accountancy and Finance sector. Our team provides professional and confidential advice for anyone looking for their next career move within these sectors.

Making a career change can be a huge step for anyone, our Senior Consultants are here to support you through every step of the way, providing in-depth, sector specific knowledge, ensuring you receive the highest quality advice and support.
​
Damian Della Croce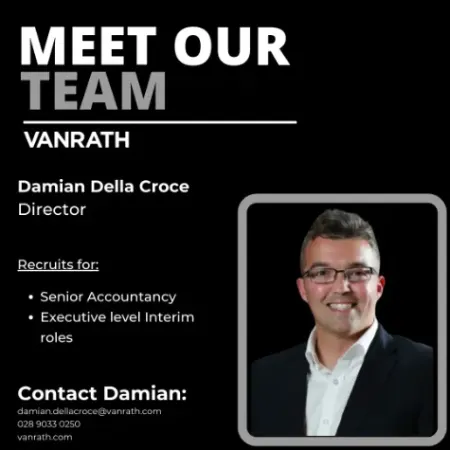 Email: damiandellacroce@vanrath.com
​
Henry Webb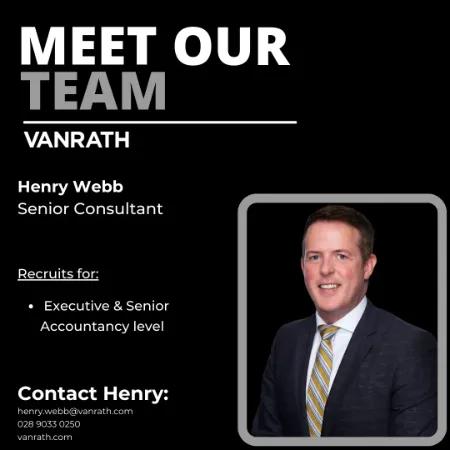 Email: henry.webb@vanrath.com
​
Kilian Gargan
Email: kilian.gargan@vanrath.com
​
Adrian Harrison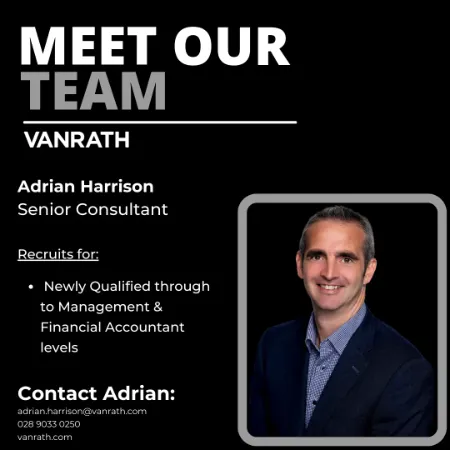 Email: adrian.harrison@vanrath.com

Hannah Maclaren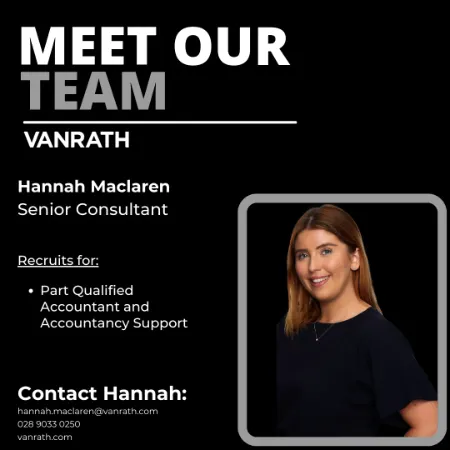 Email: hannah.maclaren@vanrath.com
​
Robbie Lemon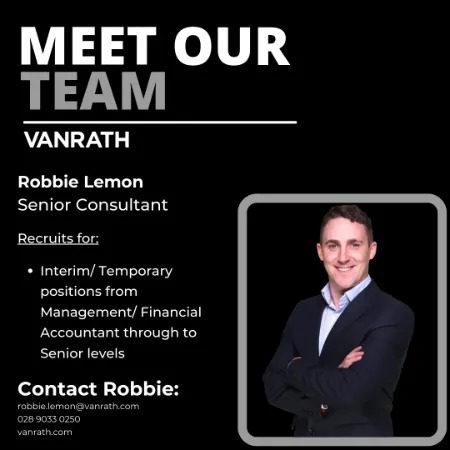 Email: robbie.lemon@vanrath.com
​
Daniel Morgan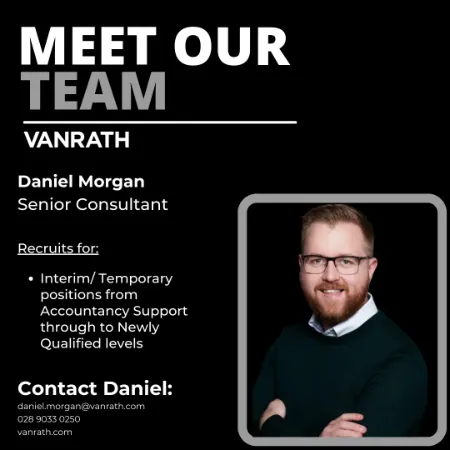 Email: daniel.morgan@vanrath.com

Over the years, candidates use VANRATH assignments to build up relevant experience, that helps when applying for permanent roles, or we can work with you find long-term/multiple roles.
You might also be interested in short term assignments and that suits us too, you don't necessarily have to come with one sector specific experience.

If you would like to hear about some of the exciting opportunities we are currently working on within these sectors, or you wish to have a confidential conversation about your career path, please feel free to reach out to our team on 028 9033 0250 or via email.