WHY HIRE A GRADUATE
Companies of all shapes and sizes choose to hire talent at the graduate level; and with over 20 years of experience in the graduate sector, now more than ever, businesses are trusting us to show them how to hire the best talent on the market.
We recognise the many benefits of employing graduates; so will always endeavour to show you the value that graduates can add to businesses.

We know that hiring graduates has a high return on investment, so we will always show you the best way to hire new employees quickly and cost-effectively.

We maintain that graduates can be moulded to fit your business needs; and we can help you understand how to recruit graduates for your specific requirements.

We understand that graduates aren't only interested in starting salary; so if you're looking to source candidates on a budget, graduates can be a great recruitment solution.

We find that graduates tend to display autonomy, initiative and drive; so if you're talent searching, graduates can offer the perfect solution.

We often see that recruiting graduates can offer a new perspective for businesses, revolutionising outdated processes and suggesting new ideas. That's why we often encourage clients to recruit graduate students over those with more experience.
​
RECENT TESTIMONIAL'S
"I would definitely recommend VANRATH. I worked with Sean who was brilliant. He was always on hand to help when needed and answer any questions I had. 5 stars.." Eddie – Graduate Java Developer

"Sean was great to work with, built a profile on me and he matched me to a company based on my strengths, first interview lined up ended in an offer, and tomorrow I start my new job! Great service." Jason – Graduate PHP Developer.

​
VANRATH'S PARTNERSHIPS WITH GRADUATES
​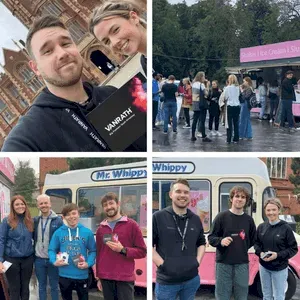 VANRATHS Big Freshers Giveaway 2021
We partnered with PEAK6 Northern Ireland at the big Freshers Giveaway in Botanic Park in September 2021. They were some amazing prizes up for grabs including, PS5, £400, Vouchers, Overnight stays..AND the best part every student who got a ticket received a FREE Ice-Cream.
​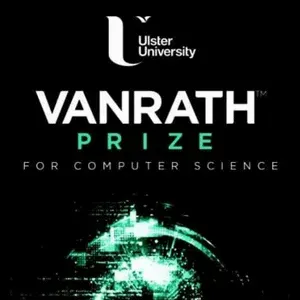 A £1,000 cash prize for "the best Student in Computer Science" has been launched by Belfast-based recruitment agency VANRATH, in partnership with Ulster University (UU).
This merit-based reward is exclusive to students who study Computer Science at UU and were given to the highest scoring full-time undergraduate student in each year, across the two Computing Schools on the Jordanstown/Belfast and Magee campuses.
Getting a Graduate Level Job after University
Each year, around 800,000 people graduate in the UK. These fresh graduates join an existing pool of graduates who graduated in previous years who are still looking for a graduate job. In 2019, there were an additional 1.2 million graduates who were still struggling to find a graduate job from 2016-18. Graduates offer skills that can add value to your business. It is important to give them the experience to grow in their personal and professional careers.
£500 STEM Student Giveaway
In December 2020, we gave one local STEM student the opportunity to win £500 in our cash giveaway. Our lucky winner was Liam Fletcher of Queens University who studied Computer Science!​
​​
Click here

to subscribe and receive monthly updates on the best IT Graduates Northern Ireland has to offer.
​