Back to Blogs
CES 2023: New Tech Gadgets You Need To See
Publish Date:

Posted 8 months ago

Author:

by VANRATH
​
🚀 VANRATH reveals fascinating new tech devices from CES 2023
The Consumer Electronics Show (CES) wrapped up on Sunday featuring some of the most futuristic and fascinating upcoming technology that definitely raised some eyebrows.
CES 2023 marked the first in-person event in three years due to the COVID-19 pandemic – and it did not disappoint!
Under the roof of the Las Vegas Convention Centre, major brands such as Samsung and BMW, among other up-and-coming companies, came together to unveil their latest projects.
With everything from colour-changing cars to smart toilet devices that can detect health issues, keep on scrolling for a glimpse into what could be the future… 👇
💻 World's first glasses-free 3D laptop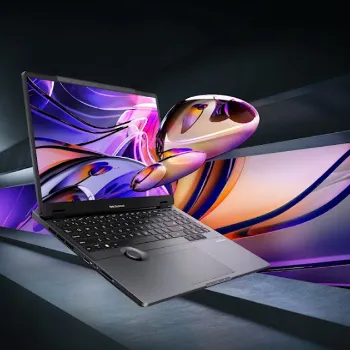 The ASUS Spatial Vision is a part of ASUS's new range of laptops and features realistic, lifelike imagery that appears to transcend through the screen.
No equipment or glasses are required to see the 3D images. Instead, eye-tracking camera system technology moves the images based on the user's eye movements to perform real-time image rendering and weaving.
Watch it in action HERE!
​
🏎 BMW's first colour-changing car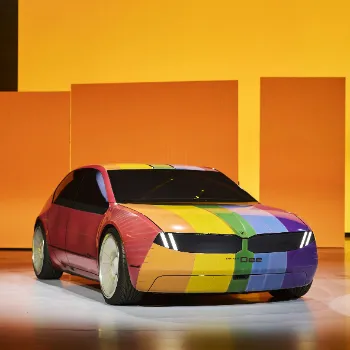 The BMW i Vision Dee uses electronic ink to transition and collaborate between 32 different colours from green, blue, orange and purple to name a few.
The body of the vehicle is built up of microcapsules described as tiny spherical particles as thin as human hair. They contain colour pigments stimulated by an electrical field allowing you to choose different settings for your desired shade.
The BMW i Vision Dee can also create an avatar for the driver that is displayed on the side window to be seen from the outside. Dimmable windows are another interesting feature that can be used to 'fade out reality'.
See how it works HERE!
Interested in career in tech? View all our IT job roles HERE!
​
⌚ The NO-WATCH smartwatch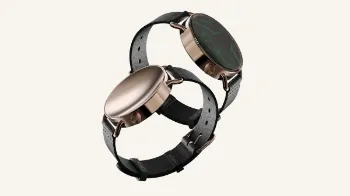 A Dutch technology company Nowatch shared its rather unique smartwatch invention, which as you may have guessed by the name, won't tell you the time.
Instead of the touchscreen display, the face of the watch features a circular slab of gemstone designed to promote mindfulness and help those who find themselves overwhelmed by bright screens and constant notifications.
Nowatch was described as an 'awareable' device and its other functions include reading your temperature, tracking stress levels, and monitoring heart rate as well as movement and sleep patterns.
View the Nowatch in action HERE!
💍
Evie smart ring monitors women's health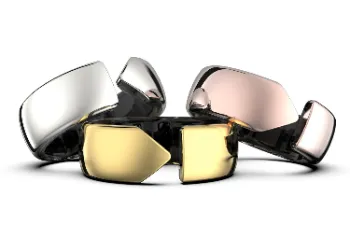 The Evie ring developed by Movano is designed with women's health in mind so they can better track their ovulation times and menstrual cycle and symptoms.
The device can also monitor respiration rate, skin temperature and heart rate as well as your mood with the use of biometric data.
The user can receive personalised insights via an app so they can them improve their lifestyle and health. Set to hit the market later this year, the ring is said to be around £250.
See how the Evie works HERE!
🐦 Bird Buddy: Smart bird feeder detects different species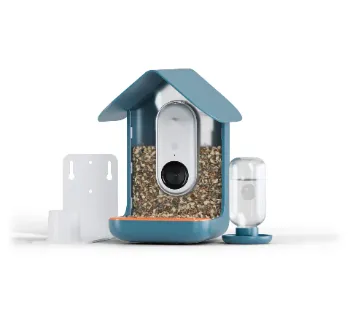 The Bird Buddy device takes bird watching to a whole new level with this smart bird feeder allowing you to live-stream via an app to keep an eye on your flying friends.
An Al-powered feeder is fitted with an internal camera so users can get an up-close view of what is happening inside.
What's even cooler is that the camera can recognise a thousand different species so you can be notified when a new kind of bird pays a visit.
📱 Samsung's Flex Hybrid foldable & slideable tablet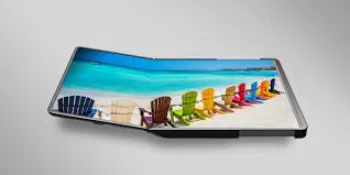 Samsung showed off the fascinating Flex Hybrid tablet that not only folds but can also transform in size with a small slideable section that moves inwards and outwards.
The display screen can grow from 13 to 17 inches which can come in handy for users gaming, travelling and watching movies - you can even close the tablet like a book while the side segment stays prolonged.
Samsung did reveal the project is just a theory for now but could be a glimpse into the future of what's to come.
Watch how the Flex Hyrbid folds like a book HERE!
🤨 Virtually try on your eyebrows with L'Oréal's Brow Magic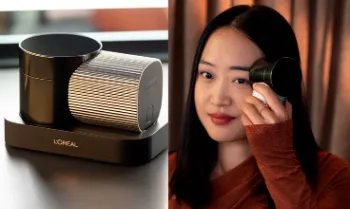 Make-up brand L'Oréal shared their new device called Brow Magic which combines printing and augmented reality (AR) technology to allow its users to try on and print different eyebrow styles.
The app overlays different AR options so the user can see which shapes they like the best before the printing device swipes it on with tiny printing resolution drops in one singular motion.
See how the Brow Magic can transform your makeup routine HERE!
​
🐩 FluentPet promises we can talk to pets
We've all wished our pets could speak to us at some point in our lives, and now it seems that American company FluentPet may be able to make this dream a reality.
The flagship product is made up of a series of buttons that you can train your pet to press when they want to let you know something. Displayed on hexagon-shaped plastic mats, the buttons can be connected to form a bigger collection.
The company announced an update on a new app that can notify owners when a button is pushed and will gather data on how it is being used. The starter kit comes with hextiles, a speaker and six buttons and can be purchased in America for over $159.
Watch how the FleuntPet can allow you to communicate with your pets HERE!
​
👠 GAIT-TECH's smart insole to make high heels comfortable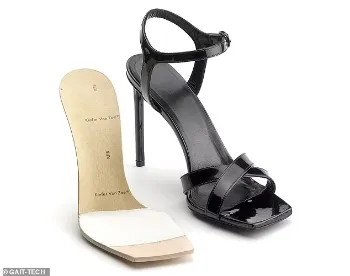 Italian company GAIT-TECH shared their design of the smart insole which aims to provide comfort for high-heel lovers.
The insole cushions detects impact to effectively redistribute pressure while walking to relieve and reduce long-term pain in the foot.
GAIT-TECH revealed that a pair of shoes with the insole in will cost less than £17 and can also make gluteal muscles and abdomen 'less swollen and more toned'.
🚘 Chrysler's two-seater cockpit car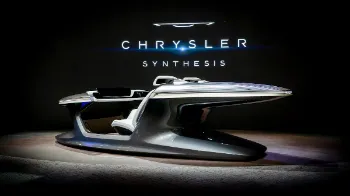 Chrysler revealed its plans to introduce a two-seater cockpit car which looks like something from a futuristic Sci-Fi film.
The prototype showcases Chrysler's vision for future car interiors which features a 37-inch glass infotainment system. It is also designed to plan routes based on your calendar and play out meditations and karaoke.
The Al assistant is called MyDay and used biometric recognition to welcome back the driver. Other features include updating you on the weather, the car's charging status and even recommending nearby food spots and parking locations.
🚽
U-Scan smart toilet device can detect health issues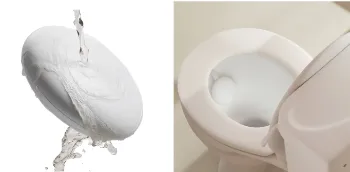 Withings announced that once the small 'health lab' is placed inside the toilet bowl, it can monitor health levels by analysing biomarkers in the urine.
It will provide the owner with a snapshot of information on the body's balance as well as health advice and improvements.
With a thermal sensor, it can tell the difference between water and urine and can even recognise an individual's unique urine stream.
It will be available to purchase in Europe next year for over £439.
Watch how it works HERE!
​
🤖 Wehead robot device to transform zoom meetings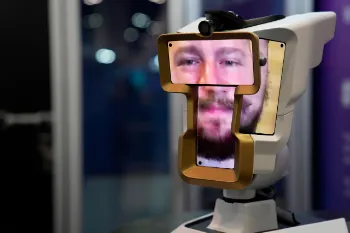 Want to feel more connected in your next zoom meeting? You might want to take a look at this next gadget by Zero Distance.
Instead of your normal on-screen conference call, this device can display your face on what looks like a mini robot which mimics your head movements.
It can be synced to work with any standard computer, laptop or smartphone webcam and the cost range goes well into the thousands.
​
Interested in more news, hints and tips? Read our latest blogs HERE!
​