Back to Blogs
Benefits of Returning to the Office
Publish Date:

Posted about 1 year ago

Author:

by VANRATH
VANRATH rounds up ​
5 Key Benefits of Returning to the Office
When COVID-19 entered our lives in 2019, pretty much everyone except essential workers in key industries were sent home. It was unchartered territory for many organisations, but it quickly became the best way to continue operations effectively during a time of lockdowns and regulations.
However, in a post-pandemic world, a trend is appearing regarding 'out-of-office' working and a decline of operational performance. Studies are showing that remote working is resulting in a 7% rise in adult mental health referrals and employees being 7% less likely to see their connection to the mission of a company.
Returning to the office would appear to be the easiest solution to combat these issues however, many professionals are refraining from going back to the office. This blog highlights different benefits to returning to an office environment.
Fluidity
Working physically alongside your colleagues will allow tasks to become more seamless. Things become a lot more transparent with face-to-face communication and it is easier to step in and offer a helping hand to resolve issues that your team members are struggling with. Remote working makes it much more challenging to monitor your team's progress or address any issues.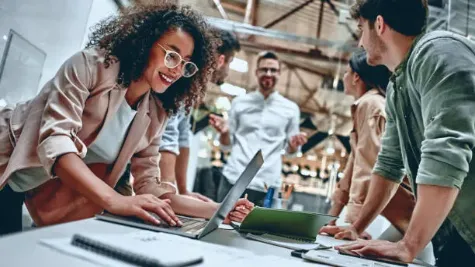 Moral
Working from home, in a secluded environment takes away from team comradery. Socialisation within in-person teams not only makes working life easier, as you can build up a support network, but it improves the strength of the team and willingness to work as one rather than individual entities.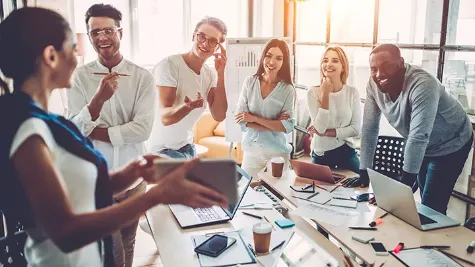 Mental health
Though working at home sounds like a luxury, it can actually do more harm than good to your work-life balance. Covid 19 forced us all to stay indoors, away from our friends and loved ones and even limited us to how many walks we could take each day.
Your home should never become a place of stress, but rather a source of rest, relaxation, and family-building. When the line between work and home becomes blurry, it can become more difficult to leave the frustrations of your work life behind you at 5pm. Getting back to the office, can help us all re-engage, after a tremulous period.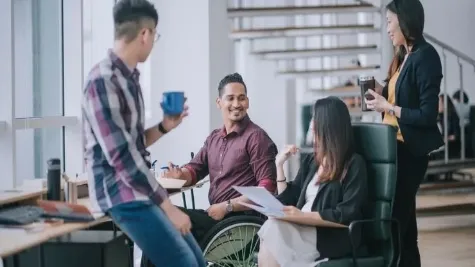 Creativity
Being in office, allows access to multiple creative minds in on place. This can help us see the bigger picture if we have more than one person to bounce ideas off. Moreover, increases learning opportunities through collaborative working.
The creative content that emerges from this creative collaboration and exchange of ideas is often what distinguishes an organisation from its competitors.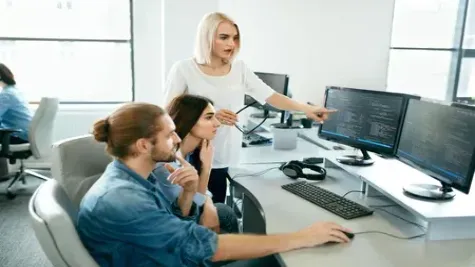 Increased productivity
The distractions of daily life can become harder to ignore when you're confronted with them throughout your workday (cue crying babies, noisy pets, and midday TV).
Working in an office environment helps you build new ideas and expand your knowledge. Here you have the opportunity to investigate and learn different kinds of approaches, methods, and techniques.
In a professional environment that is full of challenges, distractions that occur in the home will further hinder an employee's performance. Therefore, it is essential that employees are willing to return to the office as it will push you to work efficiently and become more productive.
​
Overall, there are a number of benefits to returning to the office with a small sample highlighted in this blog. It is evident that an office environment is the best way to boost your skills and become a better employee and individual. Therefore, professionals need to take advantage of the 'post-pandemic' freedom and return to office working in order to avail of the benefits that accompany it.
​
If the benefits listed above are appealing and you are ready to begin your search for the next step in your career success story, you'll find all of our current job roles here.
To view all of our latest Blog Posts click here.